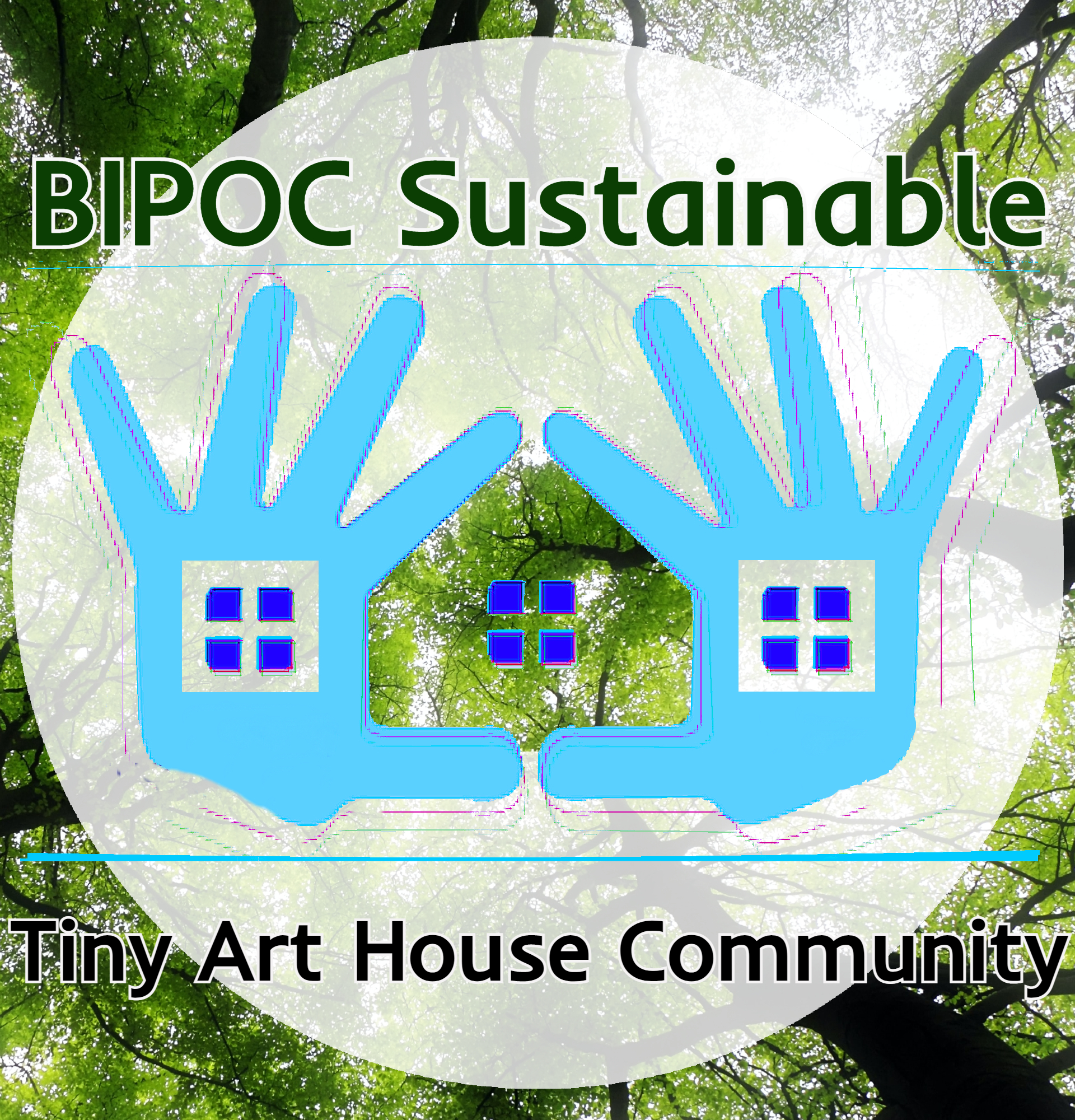 Interweave Member
BIPOC Sustainable Tiny Art House Community
(BIPOC STAHC)
The outcome of this survey will be shared with the public in 2023 and utilized to be abel to better serve south Seattle communities.
The BIPOC Sustainable Tiny Art House Community (STAHC) is a community-born, Black-led project which establishes equity for low- to middle-income, working BIPOC artists of all disciplines through a sustainable and environmentally healthy Home & Business Ownership Model.
STAHC is a member of the American Tiny House Association and is supported by the EcoThrive Tiny Art House Community Build, the City of Seattle, CORD, and Sustainable Seattle.
Our home is at the intersection of equitable community development, sustainable green climate building solutions, and racial equity/justice.
Vision
Artists have long shaped the identity of Seattle, and yet, it is harder and harder for people to be able to afford to live and work in their own hometown. Even highly successful artists achieve just middle-income for Seattle, but with housing costs out of reach, cannot build equity. They are able to pay a consistent mortgage if there is a financial model which allows for it. This design seeks to be that option
Imagine a housing community built by its inhabitants. Imagine coming to art shows, concerts, and community organizing events. Imagine culture workers and their families, permanently placed in underutilized land.
We are working to change the impacts of long-term displacement and inequality due to the history of redlining and inequitable housing in Seattle toward communities of color. Historically, communities of color have been barred by certain neighborhoods and access to purchase homes. Now, even historically Black neighborhoods in the International District, Central District, and South Seattle are being gentrified and expensive for communities of color that have traditionally lived there.
Unable to afford the historically white neighborhoods and even their own neighborhoods, communities of color are being displaced and forced to leave Seattle.
Our launch site in SE Seattle, in the heart of the Rainier Valley neighborhood, is among the most diverse in Seattle, with over 70% of residents reporting as BIPOC, primarily Black and Asian, a higher-than-average unemployment rate (13.4%) which has been exacerbated by COVID. This increases the already high risk of displacement due to the increasing cost of living and high rates of unemployment for residents of color. As families lose their housing, the income inequality risks increasing, further exacerbating displacement and both racial and economic gaps.

Why Tiny Homes?
Tiny Homes:
Reduce our individual carbon footprints.
Reduce our cost of living to free up our finances and time to explore and pursue our artistic practices.
Are much more financially attainable for BIPOC artists. Often artists are small business owners and Sole Proprietors, and, though we generate economic stimulation and often can find steady work, our income streams are still incompatible with loan eligibility. Often, we have to pay higher amounts down, so our savings of liquid assets have to be higher than those with more traditional careers. The tiny house cuts into a fraction of what a typical house would cost upfront. The mountain is no longer next to impossible.
The Arched Cabin is our house building model because of the following:
Pre-approved designs speeds up permitting process
NOT-modular homes, but prefabricated building elements.
Aesthetic design and signature look.
Affiliations:
Brighton Place Development
Sustainable Seattle and Interweave
CORD – Community Resourced Development
BASE – Building Artspace Equitably
Rainier Avenue Business Coalition
Hillman City Collaboratory
EPOC – Environmental Professionals of Color
SPOCS – Seattle People of Color Salon
Supporters:
Equitable Development Initiative
Seattle Foundation
Rachel's Network
Sustainable Seattle RiSE
People like you!
Ready to see this vision come to life?
Help STAHC raise $30,000 to break ground on the first demo house!