For a thriving,
generative,
and just Seattle.
Sustainable Seattle works to build a thriving future through initiatives that deliver environmental, economic and community benefits, promote equity, and build resilience.
Happy Hours
Seattle Green Drinks happy hours are among the largest and longest-running of over 600 worldwide and have grown the sustainability movement in Seattle since 2003. Attend the next one, or contact us to become a host!
Think Tanks
Interact with experts, share your inherent knowledge, and contribute to a living archive of research. Leave with new ideas, new relationships, and the knowledge that your story is impactful and your effort makes a difference.
Soirees
It's a sustainability party! These festive quarterly events are a vibrant way to engage with sustainability leadership and take action. Sustainability trivia nights, picnics on canoes and kayaks, storytelling evenings, and more.

Interweave
Interweave is an accelerator for 25 community-led sustainability initiatives that build a just and thriving future for all people. Interweave's RiSE Track is led by organizers from Seattle's frontline communities.
Meet the Projects
Interweave Peers are taking on sustainable housing, land use, food access, climate science education, zero waste, green job pathways, circularity, displacement, racial justice, and more.
Grow Interweave
Your donation is like nutrients in the soil! You can grow Interweave's capacity and make community visions flourish.

Become a Member
Becoming a Sustainable Seattle Member connects you directly to S2 as a supporter of initiatives and programs. Membership plugs you in as an active part of building a resilient, just, and sustainable Seattle.
Community Marketplace
The S2 Community Marketplace is full of locally sourced and community-produced items, from sustainable coffee cups, to hand-knitted hats, to insightful art prints. All funds raised support a vibrant and thriving Seattle.
Sustainable Happenings
Like our many precious PNW pollinators, Seattle is abuzz! Sign up for S2's bi-monthly newsletter for local sustainability events, original art, think pieces, and more.
Register for Sailgating
June 8 at Lake Union Park
Join Sustainable Seattle as we host a talk and picnic in South Lake Union. This year we will focus on Seattle's watersheds and how we live with respect and reciprocity as residents of a water-abundant region.
Show up in your own floatation device, creativity welcome! Floaties, kayaks, paddleboards, sailboats, motorboats… the sky is the limit! Or join us onshore in a socially distant fashion.
Nominate A Sustainability Leader
Deadline: June 15, 2021
For over a decade, the Sustainability Leadership Awards connects communities and inspires the leader within by celebrating the work of regional experts, organizers, and multiple industry sectors.
Nominations are made by the community and honorees are determined by a group of community adjudicators. Any individual, organization, business, or initiative may be nominated for a Leadership Award.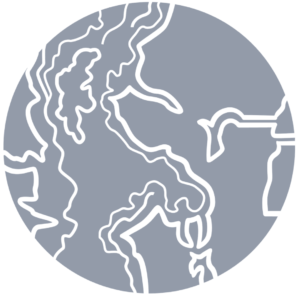 ABOUT S2
S2 is yours. Since 1991, local community members have gathered to align, amplify, and activate a more sustainable Seattle. S2's Indicators for a Sustainable Community were emulated by over 90 cities and garnered an award from the United Nations, and S2's Center for Applied Sustainability changed our landscape forever. Today the S2 community includes upwards of thirty thousand people, twenty-five community organizers, and over a dozen gatherings a year.
S2 wishes to acknowledge that its efforts take place on the traditional homelands of the Coast Salish peoples, including the unceded territory of the Duwamish Peoples.