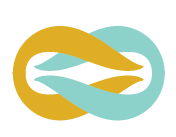 Interweave Member
Kay Tita
A sustainable community resource organization for Haitians.
Kay Tita is a sustainable community resource organization that cultivates partnerships, raises capital, and facilitates impact investing opportunities in Seattle and Port-au-Prince.
We provide skill training to entrepreneurs in Port-au-Prince
We are dedicated to empowering the community through practices that equip them with the necessary tools they need to grow and maintain the projects and businesses they create .
We are committed to designing and building a facility in Port-au-Prince that is 100% sustainable through our pursuit of the the Living Building Challenge which is administered by the Living Future Institute.
Connecting the Haitian Diaspora back to their roots through opportunities where they can share their network of resources, leverage their skills and experience, and mentor the young people we serve.